Downs Gallery and Sign Shop
585 West Falmouth Highway | Rte 28A | West Falmouth, MA 02574
Anne Downs: Artist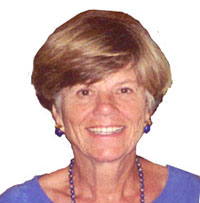 Anne Downs was raised in Needham, Ma. and has been living in West Falmouth, Ma., since 1971. She received a BA from Emmanuel College and a MSAE degree from Massachusetts College of Art. She was an Art Teacher in the Falmouth School System from 1964 – June 2004, having taught kindergarten through Advanced Art/Portfolio Class in the High School. Anne is a signature member of the New England Watercolor Society, The Falmouth Artists Guild, as well as a member of the National and Massachusetts Art Educators Assoc.
Anne has studied with such renowned artists as George Shedd, Tom Lynch, Rita Derjue, Judi Wagner, Doug Dawson, Timothy Clark and Harry Holl. Having traveled to Europe, Mexico and various locations in the continental United States with her paints, Anne has a potpourri of subject matter in her artwork. Although primarily a watercolorist, she works in oils, pastels, pen and ink and acrylics.
Anne has exhibited her work locally for over 20 years and had her first one woman show at Wednesday's Gallery in Provincetown, Ma. in 1984. She had many one-woman shows following that, until she opened her own gallery in 1997. She has had her work accepted in many juried shows as well. Two of Anne's paintings are in the permanent collection of the Federal Reserve Bank of Boston.
Anne opened her gallery "Downs Art Gallery" in West Falmouth in 1997. She is also a well-known sign carver and has been creating wooden, hand-carved signs in her sign shop since 1982. Downs signs are hanging nationwide, from California to Canada. Please visit her at her gallery in West Falmouth, Ma.

Downs Art Gallery & Sign Shop
585 Route 28A PO Box 221
West Falmouth, MA 02574
508-548-5658
info@downsgallery.com

For a quick response, please call 508-548-5658. Voicemail is checked more regularly than email.